Westlock
Church of The Nazarene
To be a place to belong, to serve and grow in Christ.
​
Service Times:
​
Traditional Worship Service(sun): 10:45 A.M.
​
Contemporary Worship and Prayer(Tues): 6:30 p.m.
​
Services now available on zoom
​
​ Church services are resuming Sunday @ 10:45 am. Please text or phone Pastor Rick or Laura Burk by Saturday by 4:00 pm if you plan to attend. Masks and santizer will be provided by the church.
​
To join service via Zoom please email the Church
westlocknazarene@gmail.com to get an invitation.
We are in the process of bringing you this function. Keep watching for updates.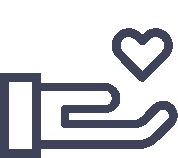 "Whoever is generous to the poor lends to the lord, and he will repay him for his deed."